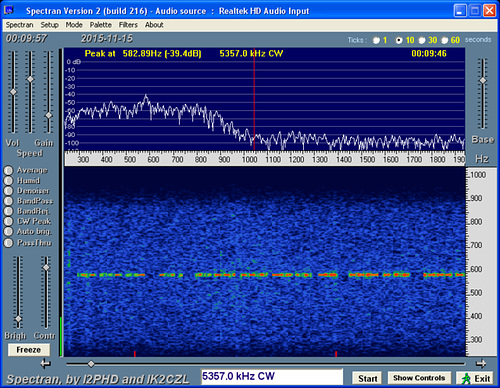 Tonight at 21:45 UTC I noticed a new beacon on 5357 kHz with callsign HG7BHB repeating the following text in A1A CW:
VVV DE HG7BHB QTH JN97LE34SF PWR 50W
The beacon is not listed in the G3USF worldwide list of HF beacons. It is located inside the proposed worldwide 60 m amateur radio allocation.
Also earlier at 21:10 I heard DRA5 from Germany on 5195 kHz. However I could not hear any of the three British beacons on 5290 kHz.